In a world full of distractions, innovative gifts can easily get lost. And this is the moment when clichéd gifts as a solution creep into your life. But let's break the circle of outdated and useless gifts right here.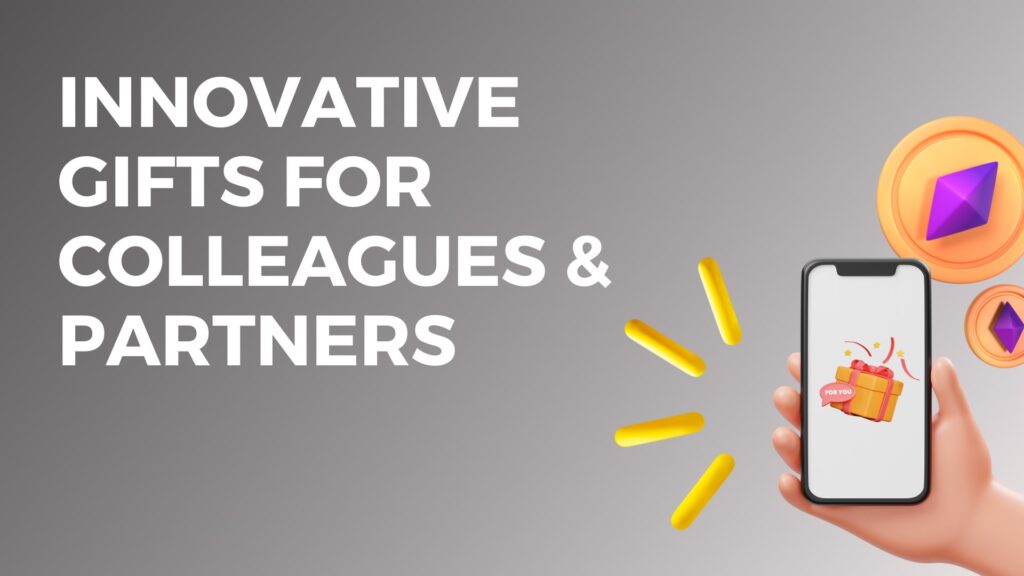 Not a Boring Gift is an exclusive service that helps:
Instantly solve any gift-related issues at work.
Show exceptional attention to your remote staff.
Raise the motivation of your colleagues.
All you need to do is tell us WHO is the lucky one and WHEN to surprise him or her.
That's it. We'll do the rest.

Not a Boring Gift Selection:
1. Crypto Gift
An innovative, valuable, and technologically advanced gift is a thing that your employees will value the most. In addition, it's maintenance-free and won't take up space in their houses.
Everyone, we mean it, everyone, even those colleagues with the slightest technological knowledge, would love to get a piece of the near future. And here's the short memo:
Cryptocurrencies are volatile, but not as much as our lives. These investment assets offer a perspective of the enormous growth possibilities in the future that probably no one else in the market might suggest.
Cryptocurrencies could be the entrance to the investment world. Which will forever be associated with your company. So when giving a "Welcome package", why shouldn't you add a tiny piece of Bitcoin too?
Employers who choose crypto gifts for their employees will likely be considered tech-savvy, forward-thinkers, and open-minded leaders.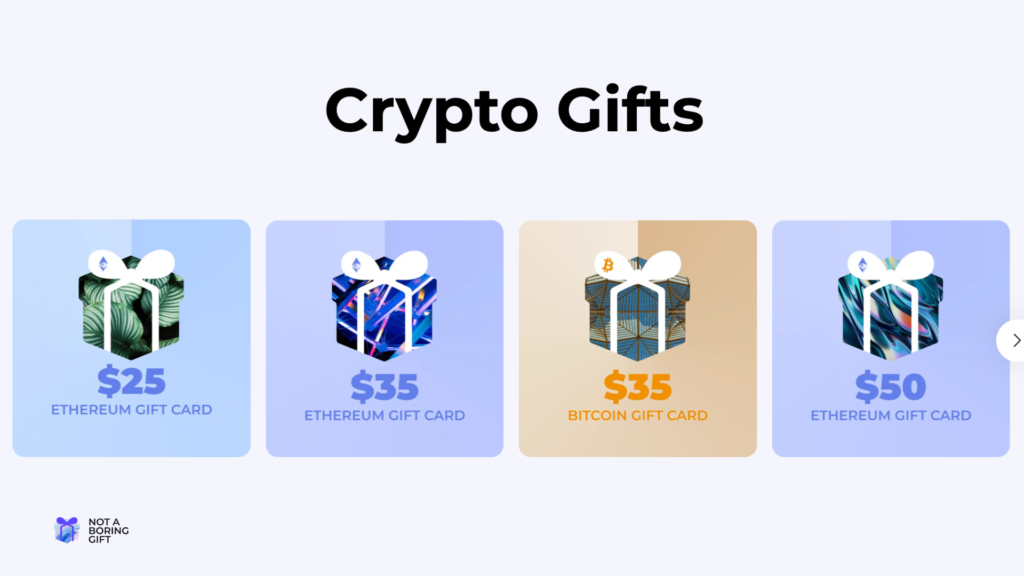 2. Crypto saving account
Searching for a way to motivate your employees or pay quarterly bonuses? Then, you've hit where it counts. Cryptocurrencies are here to stay, not because they're popular on social media, but because they solve real-world problems. One of the best of them – is to preserve value.
And if your company doesn't provide stock options for loyalty – a crypto savings account can be an excellent substitute for that. In addition, the date set by you for the assets withdrawal could be a perfect motivational tool for people to stay with your company.
3. Be a sustainability hero
You're still printing dozens of "serious" documents? Get rid of it. And to redeem your office sins, give your colleagues or clients digital Carbon Credits for your chosen amount to redeem your office sins.
Why are sustainable gifts the best not only for the environment?
It's one of the best ways to raise awareness about the impact of climate change on human life.
It's a perfect opportunity to inspire your employees to take responsibility for their impact on the environment.
And we definitely make it unforgettable. If you wish, we'll create your company's sustainability hero, mint it as an NFT and make a limited edition drop for all your colleagues! Nature will thank you for that, mark our words.
4. NFT drop
Does your company have something unique? We bet you do! So for that reason, memorialise your company with its employees into NFTs.
Personal avatars with your company's swag? Got it!
Incorporate company's logo? Alright, chief!
Hilarious inside jokes? Been there, done that!
Add extra hidden values for rare traits? Yes, please.
You name it, and we'll take care of the implementation. But, trust us, it's way better than badges, keyrings or other details.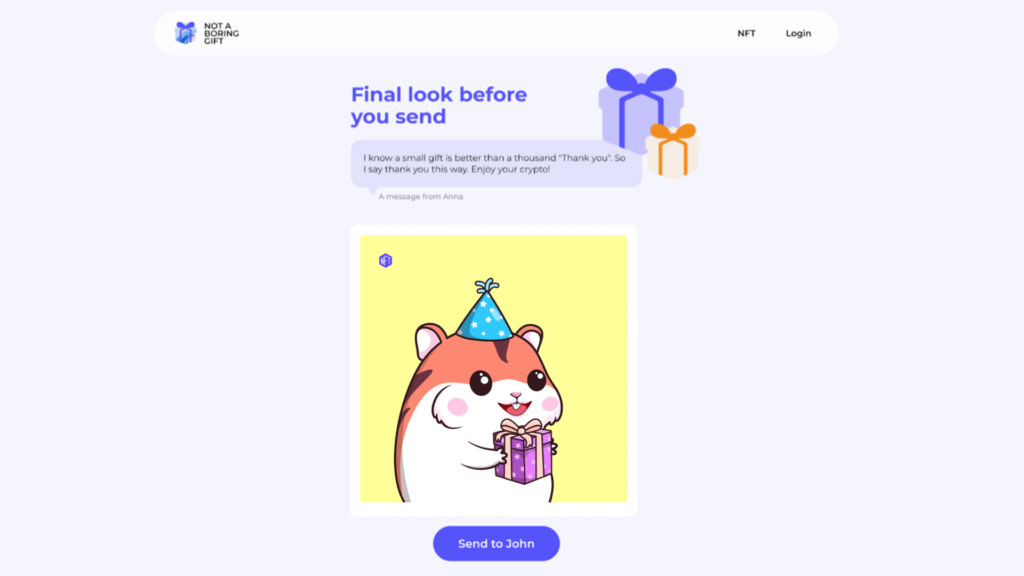 So let's talk about your not boring gifts!
Our email: [email protected]